Our Background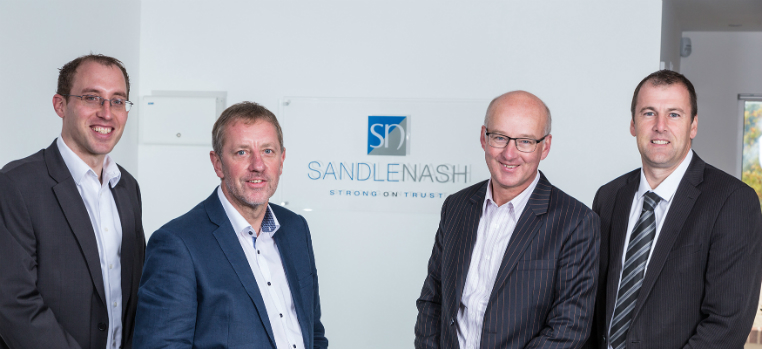 Sandle Nash Limited is an Independent Financial Advisory company. Its founders have extensive experience in the financial services industry and our aim is to provide a comprehensive range of services to personal, trustee and corporate clients alike, bringing together the various skills that are essential to effective financial planning. Our roots stretch back over 35 years, and during that time we have grown solely from recommendations, without the need to advertise.
We employ qualified staff with expertise in the areas of investment, estate planning, taxation, pensions and insurance. These combine to provide what we consider to be an exceptional and dependable level of service delivering bespoke and creative advice.
We are regulated by the Financial Conduct Authority and are able to select from the whole market, what we consider to be the most appropriate solution to clients' needs. Where appropriate, we work in partnership with other professionals so as to achieve the best outcome.
We have a transparent charging structure and a commitment to keep in touch with our clients in whatever style and frequency they choose. This includes one off pieces of project work to fulfil any requirement. We feel that this approach creates a sense of partnership between the client and the advisor, helping to create long term relationships and enhancing mutual trust and loyalty. Quite justifiably, we are proud of our professional pedigree, built on the principles of integrity, technical excellence and a tailored service.